Description
Uriage Thermal Water is a treatment water for everyday use, a powerful therapy with trace elements and mineral salts, a source of radiation for your skin.
The thermal water of Uriage is packaged directly at the source, extracted in clean environment, protected from pollution.
Hypoallergenic

✔ Moisturizes
Thanks to its high concentration of minerals similar to NMF (Natural moisturizing agent), it offers unique moisturizing benefits.

✔ Soothes
Soothes sensitive skins, thanks to the high content of calcium and magnesium salts.

✔ Protects
Silicon enhances the skin''s hydrolipidic membrane. It also helps to restore the skin barrier, thanks to the mineral salts.

Indications
Thermal water, hydration, soothe, protection, face, body

Use
Sprinkle with the Uriage Thermal Water as often as you need it. Let it act and do not dry or wipe to increase penetration of active ingredients.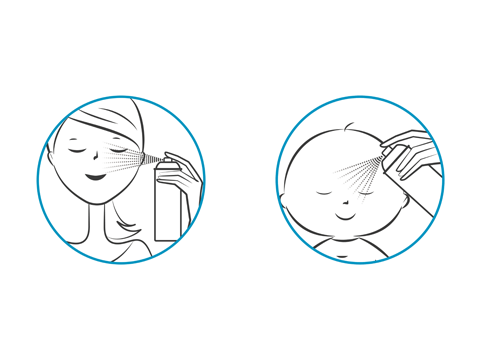 Attention
For external use only.
Store in a shady and cool place, away from children.

Content-Packaging
300 ml (10 fl. oz.)

Made in France